Air Suspension Compressor for Range Rover Sport 2005-2013 LR023964 Shock Pump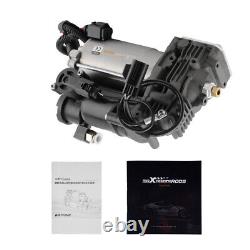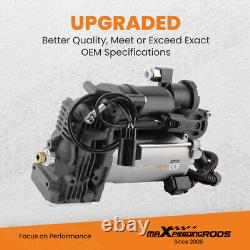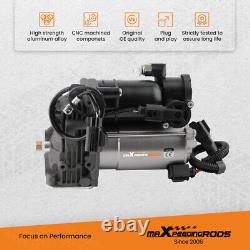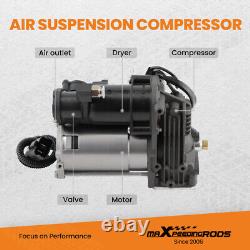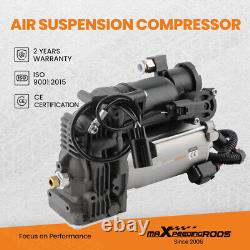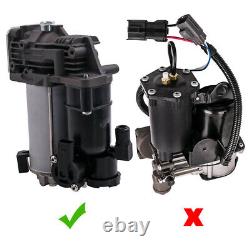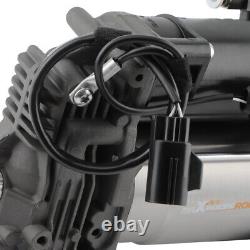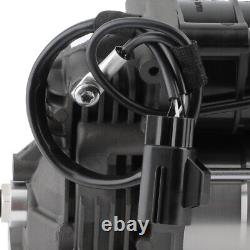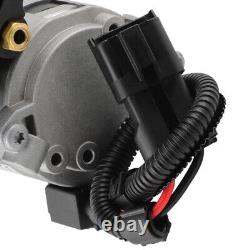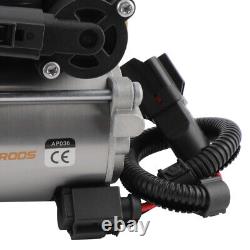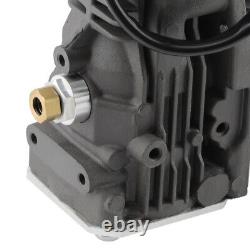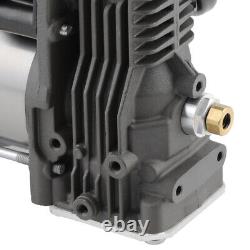 Pls check your OEM number and figure before purchasing. LR0 23964, LR0 45251, LR0 61663 LR006200, LR010376, LR010414 LR011837, LR012705, LR023964 LR032902, LR037065, LR038114 LR038115, LR038116, LR038117 LR038118, LR038148, LR041776 LR044016, LR044360, LR045251 LR045444, LR061663, LR061888 LR072537, LR015303, RQG500015. RQG500016, RQG500018, RQG500019 RQG500070, RQG500071, RQG500072 RQG500080, RQG500090, RQG500130 RQG500150, RQG500160, RYG500160. Condition: Brand New Fitment Type: Direct Replacement Placement on Vehicle: Front, Rear, Left, Right Length, width and height :332120cm(138.37.9inch) Weight: 4.12KG Operating Pressure : 20bar Temperature range:'-30? High-quality steel materials for high resilience and long service life. Replaces the car's original compressor, Original OE quality. Small size, easy to carry. Easy bolt-on installation requires no modification. An integrated dryer removes all moisture and humidity from the air system that cause corrosion. With CE certification (the "CE" mark is a safety certification mark, and it is a mandatory certification mark in the EU market). This Brand New after market air suspension compressor is made of high quality components. Replaces the original air compressor of your car and equal the original quality.
Will this fit my car? Please make sure you have read through the whole listing and paid attention to "note" and "notice". When will my order be dispatched? What do I do if I have not received my order? Can I amend my order?
What do I do if my product is faulty? It will speed up the process if you could provide us some pictures or video to illustrate the issue details. OTHER ITEMS YOU MIGHT ALSO LIKE. Turbo CHRA Cartridge For Land Rover Range Rover TD6 3.0L with M57D Engine. GT1549S turbo cartridge Core For Land Rover Freelander I 2.0 Di 72 KW 452202. LR008839 Turbocharger For Landrover Freelander 1 M47D ENGINE 2.0 112hp turbine. 2 Inches Lift Front Shocks & Suspension For Land Rover Defender 90 1974 - 1997. GT2052LS Turbo for Rover 75 MG R75 ZT 1.8L Turbocharger (2002-) 765472 731320.
Rear Shocks & Coil Spring For Land Rover Discovery 1 1994 - 1999. SHOCK & SPRING SUSPENSION KIT MEDIUM For LAND ROVER DEFENDER 90 +2 LIFT. TURBO for Land-Rover Defender 2.5 TDI 300TDI 452055 ERR4893 TURBOCHARGER.

---